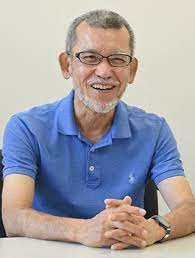 Manabu Kochi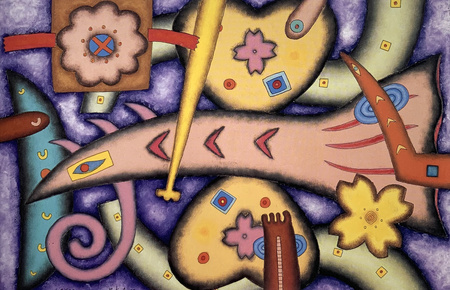 Manabu Kochi was born in Okinawa, Japan, and pursued an education in art at the Suodobata Arts College, the Formative Art University, and the Musanino Tanki Art University, in Tokyo. His formal studies were completed at the Academia de Belle Arti in Florence, Italy.
Living in Paris since 1981, Kochi is the founder of Madyamika Expressionism, an amalgamation of the artist's own unique vision and other important influences from the frameworks of Primitive, Byzantine and Romanesque Art, Surrealism, Bauhaus, and CoBrA. His solo and joint exhibitions have spanned the globe for two decades, with an impressive collection of bronze sculptures and paintings.
In 1995, Kochi donated an original painting to be used in conjunction with the StarArt Foundation's Miracle Rock fundraising project. He was selected as the official artist for the 38th Annual Grammy Awards, and also named as one of the official artists for the 1996 New York Artexpo, and created the official poster used to raise funds for MusiCares, a charity founded by the National Academy of Recording Arts & Sciences, Inc. (NARAS).
For more information about the artist, visit www.manabukochi.com
Back
© Copyright 2023 StarArt Foundation. All rights reserved