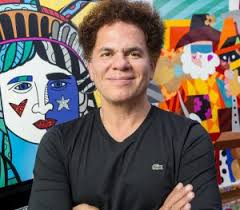 Romero Britto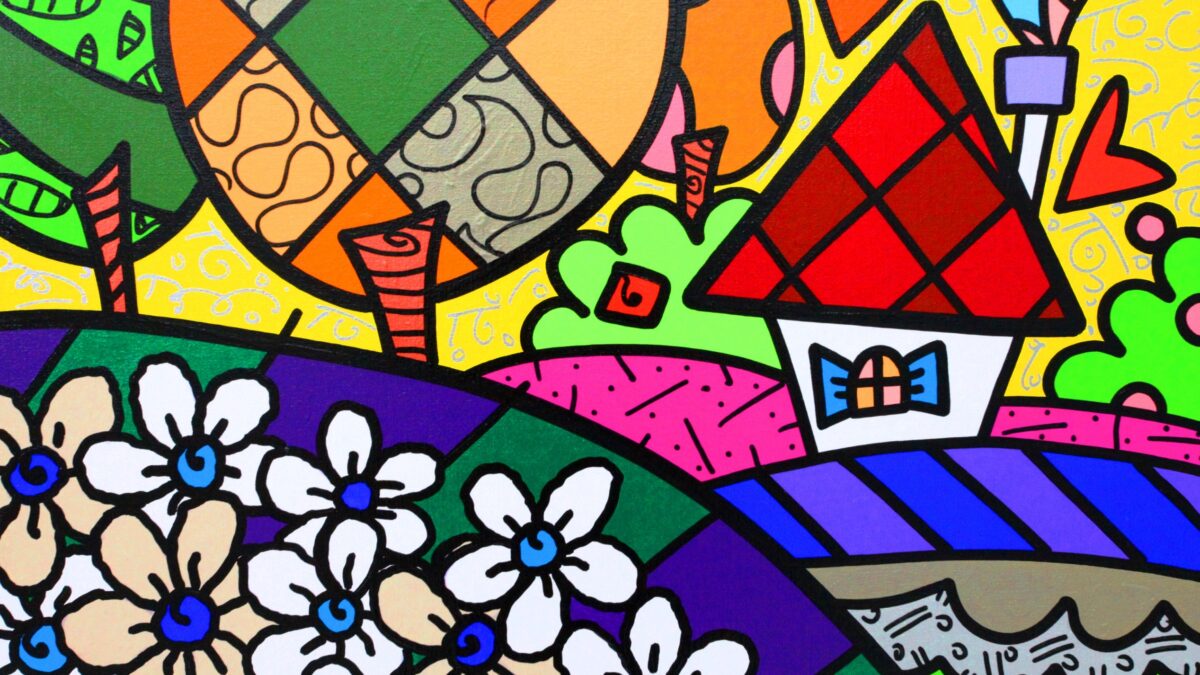 Romero Britto was born in Recife, Brazil in 1963. Self-taught at an early age, he painted on surfaces such as newspapers. In 1983, he traveled to Paris where he was introduced to the work of Matisse and Picasso. He combined influences from cubism with pop, to create a vibrant, iconic style that The New York Times described as "exudes warmth, optimism, and love."
In 1988, Britto moved to Miami and emerged as an international artist. In the following year, he was selected alongside Andy Warhol and Keith Haring for Absolut Vodka's "Absolut Art" campaign. Britto's pop sensibility has since leant itself to many collaborations with such brands as Audi, Bentley, Disney, Technomarine, Evian, and FIFA, for whom he created an official poster for the 2010 World Cup. He has also illustrated several books published by Simon & Schuster and Rizzoli.
Britto's work has been exhibited in galleries and museums in over 100 countries, including the Salon Nationale des Beaux-Arts exhibition at the Carrousel du Louvre in 2008 and 2010. He has also created public art installations for the O2 Dome (Berlin), Hyde Park (London), John F. Kennedy Airport (New York), and Cirque du Soleil at Super Bowl XLI.
Britto considers the role of an artist to be an agent of positive change. He serves as a benefactor, donating time, art, and resources to over 250 charitable organizations and several boards such as Best Buddies International and the St. Jude's Children's Research Hospital. He was recently named a founding inaugural benefactor of Harvard's International Negotiation Program by Dr. Daniel Shapiro, in his quest for peaceful conflict resolution.
Britto has also spoken at the World Economic Forum in Davos, and at countless schools and institutions. In early 2011 the President of Brazil Dilma Rousseff invited Britto to create the logo for Rede Cegonha, a project to reach over 61 million pre and post-natal mothers and babies. Romero was selected to serve as the Ambassador to the 2014 FIFA World Cup in Brazil.
"Romero Britto was the heart and soul that provided the initial artwork for the launch of the Miracle Rock concert series. Without his unrestricted devotion and commitment to the St. Jude Children's Research Hospital and the StarArt Foundation, the foundation would have not had the opportunity to create such a huge and important impact on the way that art and music come together for the benefit of the less fortunate," said StarArt Foundation Founder Thomas G. Abraham.
For more information about the artist, visit www.britto.com
Back
© Copyright 2023 StarArt Foundation. All rights reserved